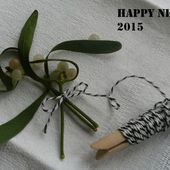 mes meilleurs voeux pour la nouvelle année* & de succomber de nouveau à la douce simplicité de ce petit calendrier que nous offre si gentillement cette année encore un petit lot de mois, façon...
http://aliza.canalblog.com/archives/2015/01/05/31261409.html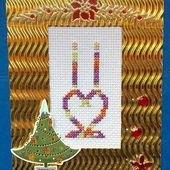 troisième fournée de cartes ! - Haut-les-coeurs
Bonjour, Et voilà une autre série de cartes ! Et voilà pour cette fois ! A très bientôt !
http://caque.canalblog.com/archives/2015/01/05/31254790.html
Remember the impromptu hand embroidered Christmas ornament I finished right before Christmas? Well, when working on the backside of it - the side with the mirror in the center, that you can see in ...
http://www.needlenthread.com/2015/01/shisha-mirrors-for-embroidery.html