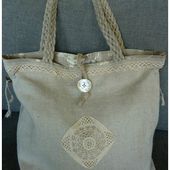 Un sac en lin comme présent... - De fils en étoffes
Chères amies, Nos pérégrinations de vacances sont toujours pour nous l'occasion de revoir de très bons amis, hélas géographiquement fort éloignés de notre belle région de Franche-Comté. C...
http://defilsenetoffes.canalblog.com/archives/2014/09/20/30620699.html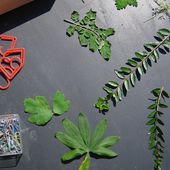 Mary & Patch: My creative space
When summer is back... / Quand les beaux jours reviennent ... Let's take advantage of the sun and do a little bit of sun printing! It's fun and easy! Profitons de l'été pour faire de l'impression au
http://maryandpatch.blogspot.fr/2011/06/when-summer-is-back-quand-les-beaux.html
Pour faire une teinture naturelle, vous aurez besoin de cueillir des plantes, couper / couper en petits morceaux, ajoutez-le dans un pot avec deux tasses d'eau à un matériel végétal de tasse, et laisser mijoter pendant au moins une heure. Utilisez un pot séparé pour chaque couleur.Plus vous laissez mijoter, plus la concentration de la couleur sera. Puis filtrer la matière végétale et laissez la fraîcheur liquide coloré dans un bol.
allez voir vous serez etonnées