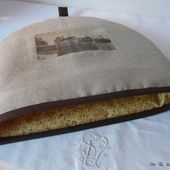 Tea Cosy chez les Ch'tis - Un fil sur la toile
Loisirs créatifs dans mon atelier : broderie traditionnelle et point de croix, couture, crochet, tricot, encadrement, cartonnage, vitrines miniatures. Une passion aussi pour la brocante : linge ...
http://unfilsurlatoile.canalblog.com/archives/2010/02/06/16449600.html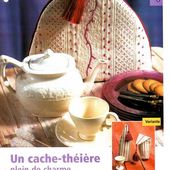 Cache théière et couvre oeuf - Le petit coin de Debbie
link Bonjour tout le monde, J'espère que vous allez bien... J'ai remarqué depuis quelques temps que vous êtes de plus en plus nombreuses à vous mettre ou vous remettre à la couture.... En ...
http://lepetitcoindedebbie.over-blog.com/article-28188203.html
Réalisez ce cache-théière original, idéal pour se perfectionner en patchwork, et décorez une théière un peu classique avec ce charmant accessoire. - 35 cm de tissu "Cotonou" col. bleu jean/g...
http://www.prima.fr/mode-beaute/un-cache-theiere-en-patchwork/7940083/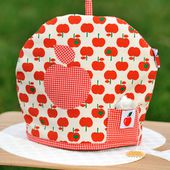 Diy cache-théière et protège-mugs (patron inside)! ID cadeau pour la fête des mères!
Pour toi maman à l'occasion de la fête des mères, un petit set d'espritvintage pour tes tea-time! D'abord, j'ai complètement craqué pour les tissus de Linna Morata: des petites pommes, un m ...
http://karinethiboult.over-blog.com/article-diy-pour-un-tea-time-vintage-patron-inside-id-cadeau-pour-la-fete-des-meres-104696281.html
couvre theiere - Le blog de ARH
http://ellaandnesta.blogspot.it/
http://www.arhcreationantaise.com/article-couvre-theiere-122971945.html
teabags | Search Results | Tabitha Emma
Freelance Designer and Illustrator.
Quilted Drawstring Tea Cozy - Tea Tattler
The days are growing colder here in the Northern Hemisphere and soon the full force of winter will be upon us. Food and beverages grow cold very quickly in this cold weather. This is especially so ...
http://www.teatattler.com/2012/11/quilted-drawstring-tea-cozy/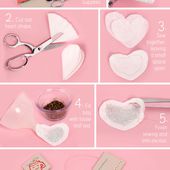 Valentine's Day DIY: Heart-Shaped Tea Bags! - Lulus.com Fashion Blog
This Valentine's Day DIY shows you how to make adorable heart-shaped tea bags to share with your BFF'S, mom, or any tea lover you know! Easy and affordable!
http://blog.lulus.com/diy-2/valentines-day-diy-heart-shaped-tea-bagsfor-valentines-day/
https://www.youtube.com/watch?v=kF8G9JOmrCo